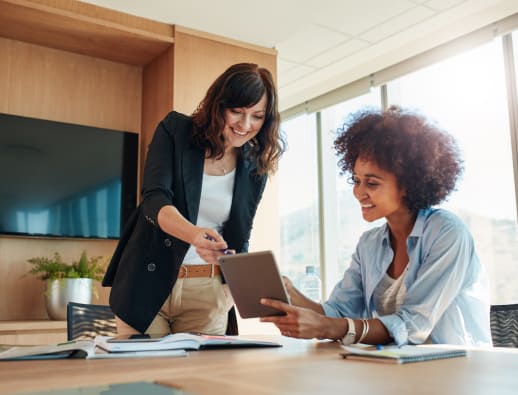 About the HMC Portal
The Holistic Management Portal provides opportunities for all early childhood providers with the support, resources and tools to work smarter (not harder), become more effective, and achieve better results.
Get instant access to advice, resources and expert guidance for all levels of management and all levels of experience; new leaders, directors, area managers, developers, high end management.
Is it for me?
Yes! The Holistic Management Portal has been designed and built to provide Leaders, Managers and Educators Instant and Comprehensive access to exclusive Coaching & Mentoring resources.
Ideal for all early childhood settings, LDC, OSCH, Preschools, FDC.
Ideal for all levels – Leaders, Managers and Educators.
Designed and built to take the pressure off and provide all users with instant answers and access to cutting edge coaching & mentoring.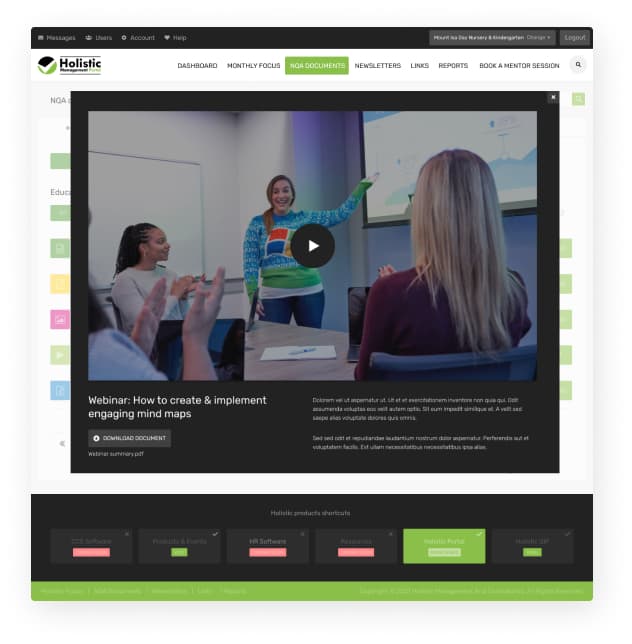 What's included within the Management Portal?
State of the art coaching tools like:
Focus of the Month Systems designed for all management levels within the service
Resources for all National Quality Areas; tools, templates, forms and procedures
Training Modules and Webinars; new topics uploaded monthly
Samples and Action Plan examples to guide all users achieve great depth and outcomes
Strategic & Development Planning guidelines and Time Planning Coaching